Place: Toronto — Constant back pain caused by a fall left Ash Basu in agony, so when his doctor suggested he see a cannabis specialist, he was intrigued.
The 64-year-old had no experience with marijuana, recreationally or otherwise, but had heard reports of the herb's pain-relieving potential and was eager to avoid opioids.
He was referred to a cannabis clinic and peppered the doctor with questions. He wasn't happy with what he heard.
"They didn't seem to have too much information," complains Basu, who was among several dozen seniors at a recent information session on medical marijuana in Toronto.
"The problem that I'm having is there is no data on what interactions there are between all the medications I take. I'm diabetic, I've got high blood pressure, I'm on three different allergy medications. It's a lot of medications that I'm on."
Basu left the clinic with an authorization to buy medical cannabis oil, but two months later he still hasn't bought it. He doesn't think he will any time soon.
"I'm really, really scared … about trying this because I don't want any reactions and I don't want to fall. That's my biggest worry," says the Mississauga, Ont., resident.
Interest in cannabis among older people is high but there are lots of questions, says Candace Chartier, CEO of the Ontario Long Term Care Association.
It's a big reason her group has embarked on a six-month pilot program to track and monitor the effects of medical cannabis use among 500 seniors in several Ontario long-term care facilities.
Medical cannabis is already being used by many residents for a range of ailments, notes Chartier, who says staff and family members have already anecdotally reported positive results.
"It is making an impact, it's less time required to care for the residents…. The caregivers that are coming in are seeing a difference in the level of pain," she says.
"We know it's working small-scale and that's why we're excited to do this more large-scale."
Chartier says the OLTCA will co-ordinate the program and develop screening tools for nurses, pharmacists, doctors and caregivers in conjunction with the cannabis company Canopy Growth, which is supplying the marijuana.
The results will inform guidelines that could shape care at facilities provincewide: "It will become a clinical support tool so that every home in the province will be able to benefit from it," she says.
Meanwhile, a similar six-month study launches Monday involving the B.C.-based cannabis company Tilray, set to examine the impact of medical marijuana on sleep, perception of pain, and quality of life in patients over 50 years old.
Philippe Lucas, Tilray's vice-president of global patient research and access, says the study will start in Sarnia, Ont., and eventually expand to more clinics in British Columbia and New Brunswick in 2019.
He expects to sign up 600 to 1,000 patients, and bemoans a dearth of detailed data on how older people are using cannabis and the outcomes.
"There has not been any longitudinal tracking, prospective studies, that are tracking the impact of medical cannabis over time," Lucas says.
Tilray's Ontario study is being led by Sarnia-based cannabis specialist Dr. Blake Pearson, who specializes in cannabinoid therapy for seniors, including those living in long-term care facilities.
Pearson says cannabis is not for everyone, but estimates that 60 to 70 per cent of patients who try medical cannabis under his care see some type of improvement.
"Oftentimes, I'm able to treat a geriatric patient with cannabis oil and reduce potentially two to three of their other medications as a result, because it's multimodal," Pearson says.
"So we can treat pain, anxiety, sleep with one thing, as opposed to three or four different medications."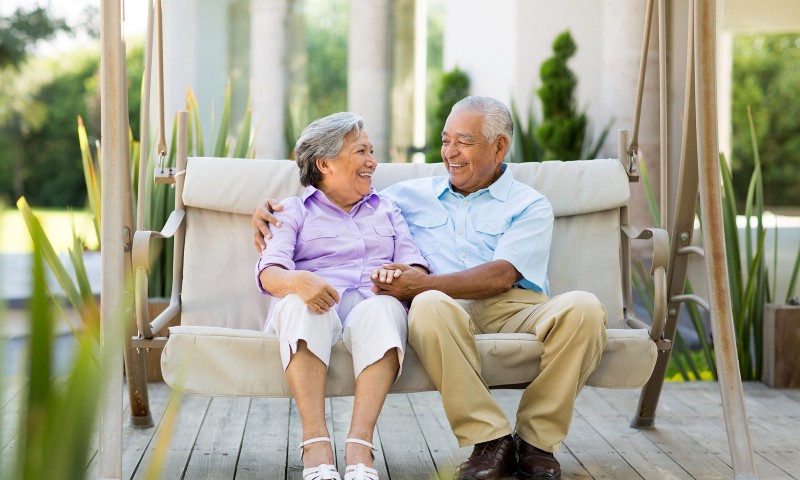 Reducing medications could not only improve quality of life for the patient, but the "quality of workplace for the staff" at long-term care facilities, says Chartier.
"That could potentially reduce the medication administration time and could almost cut it in half," she notes.
Canopy's chief medical officer Dr. Mark Ware notes medical cannabis research tends to focus on childhood epilepsy and middle-aged people with chronic pain and spasticity.
"The elderly have not received a lot of attention and there's good reason to think they may handle cannabinoids differently than would a younger person," says the Montreal-based pain specialist, previously vice-chair of a federal task force that studied the legalization of marijuana in Canada.
"They may require smaller doses, they may metabolize drugs more slowly."
He saw a big advantage to rooting research in a long-term care facility.
"They have very robust tracking systems for medication use — for neurocognitive symptoms, for sleep and pain scores. So they're actually very accustomed to tracking the health of their residents."
Basu says he's looking for arm's-length research that will objectively assess medical cannabis use for seniors, noting he's generally skeptical of studies that involve the private sector. But he welcomes more attention to seniors' concerns.
"It's all about education," he says. "I think the industry needs to do a lot more."
Source: TheGrowthOp