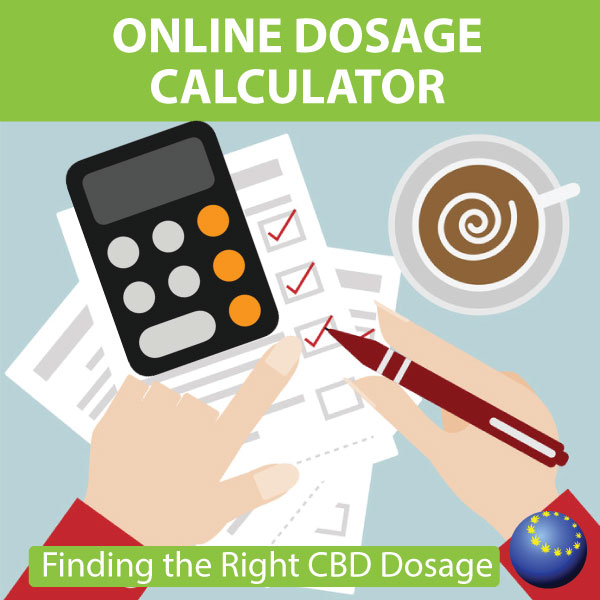 Choose a calculator below
Please note that the content on this site is for reference purposes only and is not intended to substitute for advice given by a physician, pharmacist, or other licensed health-care professional.
In general, a mild Health condition or Ailment will need less concentration while a severe Health condition or Ailment will need a larger concentration. The exact concentration will be different per person and Ailment.
Follow the 4-day dosage introduction program in order to find your optimal dosage.
CBD Products can be consumed on a shorter time scales, while RSO Products usually take more time to consume as your body needs to get used to it.
Please note that the decimal separator is a point ","
Calculate your daily dose for any product or concentration for a certain time period
Recalculate your dosage for a higher or lower concentration percentage