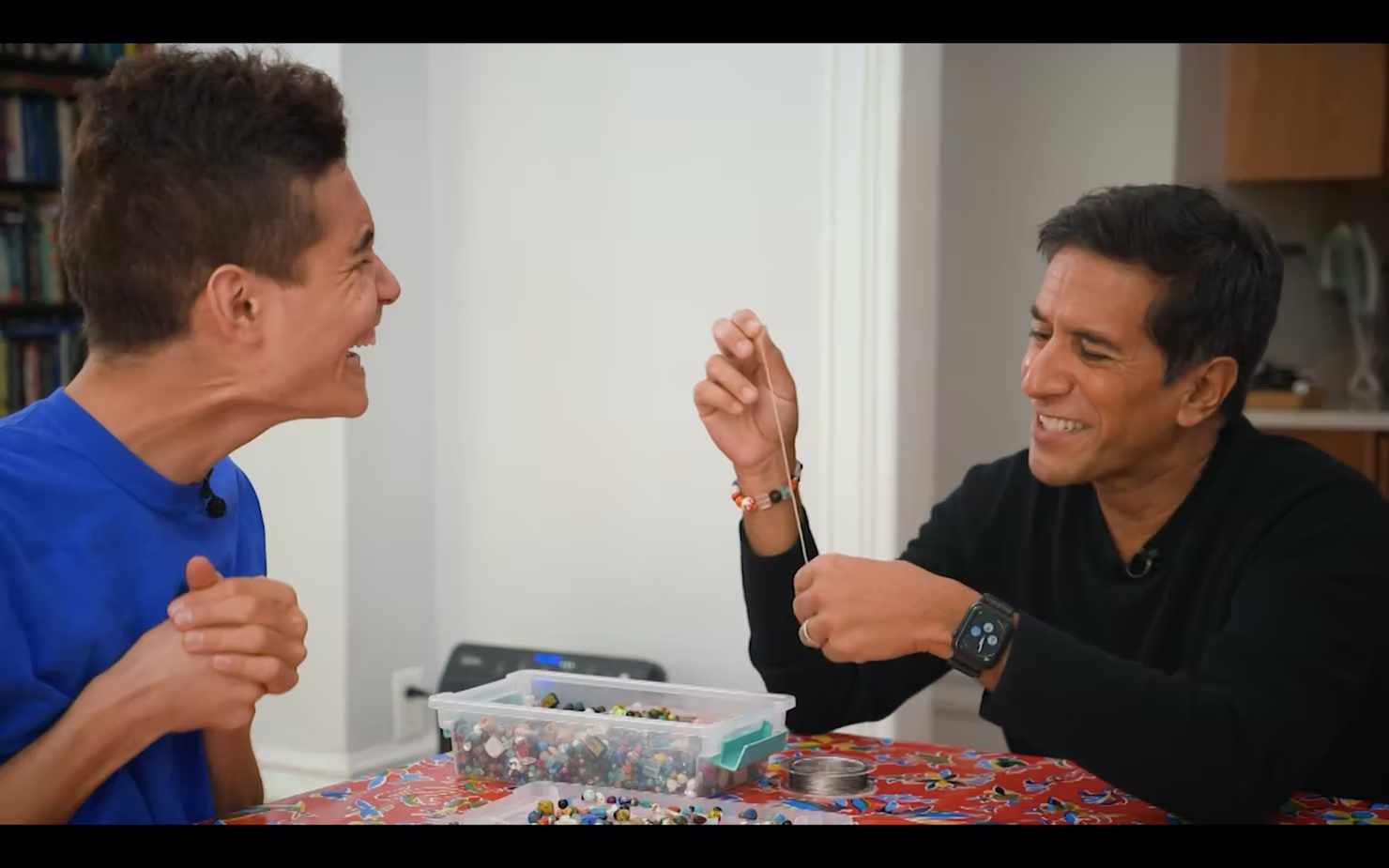 An autism diagnosis can feel life-shattering for the parents—a neurodevelopmental disorder that's both incurable and often tough to treat.
Many parents of kids with autism spectrum disorders report compounds in cannabis can sometimes help. But exactly how cannabinoids can help, and how to use them remains unclear' given the US' century-long research blockade on 'marijuana.'
2021 saw some big advances in both research and visibility for this alternative treatment—from a CNN special on Sunday, to a clinicians' conference in November that relayed reems of new research.
Autism—incurable, rising, a cannabis therapy target
Five key things to know:
ASD or 'Autism Spectrum Disorder' presents as a wide array of behaviors from mild to severe with cognitive deficits in things like talking, eye-contact, and/or repetitive behaviors.
Its prevalence is now at 1 in 44 eight-year-olds in the US. It's as high as 1 in 26 in California—where screening and robust services may have driven up diagnoses, the Washington Post reports.
"Advanced parental age (particularly paternal age) has been identified as one of the most important risk factors of autism," researchers have concluded. Mutations in over 100 genes controlling neurodevelopment seem to lead to malfunctional nervous systems in sufferers.
In some cases, the body's nervous signalling system—the endocannabinoid system—seems to be misfiring. Since cannabis changes how the endocannabinoid system works, ASD sufferers can benefit, case reports indicate.
That's important—since there are no FDA-approved drugs for core ASD symptoms, and only two for irritability.
Dr. Sanjay Gupta takes a look
One big step for cannabis' visibility as a treatment for autism and its symptoms was the recent CNN special with Dr. Sanjay Gupta MD, WEED 6: Cannabis and Autism, which aired Sunday, December 19th.
In the special, Dr. Gupta interviewed several families who found "miraculous" success with cannabis for their child's autism symptoms. Researchers, doctors, autistic patients, and their families detailed how life-changing cannabis can be for those with ASD.
"We're seeing some pretty impressive changes."

Dr. Doris Trauner, Professor of Neuroscience and Pediatrics at UC San Diego
"We're seeing some pretty impressive changes," said Dr. Doris Trauner, Professor of Neuroscience and Pediatrics at UC San Diego.
Dr. Trauner said some autistic kids' aggression has "gone away."
"I mean gone away," Dr. Trauner said. "A lot of the kids are more social."
Fourteen states allow medical cannabis for severe autism, Dr. Gupta noted. Sometimes cannabis works for chronic, intractable, autism symptoms like self-injury.
"These parents have tried everything—including powerful psychotropic drugs. … It's heartbreaking. [With cannabis], these families have found something they think works."
Dr. Gupta has shifted the cultural dialog —beginning with WEED, their original cannabis special that highlighted the journey of children with epilepsy finding great benefit from CBD. Massive mainstream viewership promises to bring similar attention to cannabis' potential benefits for autism.
The special is currently available on-demand via cable/satellite systems, CNNgo platforms and CNN mobile apps.
Society of Cannabis Clinicians confers digitally
Cannabis clinicians that actually treat autistic kids also collaborated like never before in the digital conference Navigating The Complexities of Autism & Cannabis: Facts vs. Myths Nov. 28. The Society of Cannabis Clinicians nonprofit brought together eight doctors and parents of autistic children to review research and outline treatments that were working.
During the session, many doctors (as well as two parents of autistic patients) spoke about the success they were seeing using cannabis for autism—detailing particular cannabinoid treatments that worked well.
THC vs CBD for autism
Doctors reported high levels of real-world success with THC, the main active ingredient in cannabis. By contrast, most cannabinoid research on autism tends to focus on CBD. That's because American medicine remains wary of THC, cannabis clinicians say.
"The literature is far behind what we are doing with patients" explained Dr. Bonni Goldstein MD, during the conference. "I think part of that is still the difficulty around accepting that cannabis will help these children" she added, explaining that many still fear the side effects of THC.
But Goldstein and others shared that their autistic patients using THC are doing well. "Most of us do not see any significant side effects."
Dr. Justin Sulak also lauded THC's benefits for autistic patients, explaining that THC may be the best way to account for the neurochemical deficiencies seen in autistic patients. Specifically, the body's 'bliss' molecule anandamide. THC works similarly to anandamide.
"Maybe CBD could be used to simulate anandamide, but I think THC is going to be the most useful tool. So if someone has that deficiency, so to speak, it makes sense to treat with THC."
Still, while THC was highlighted, doctors shared that a variety of different cannabinoids—including CBD, CBDA, THCA, and CBG —all seemed to offer beneficial effects for autistic patients.
Cannabis for autism research rounded up
Doctors also highlighted the many studies on cannabinoids for ASD in 2021—another big win.
Dr. Patricia Frye, MD, the headliner for the conference, explained research dates to 2016, when a study concluded enhancing anandamide could help with autism. But research interest grew in the last few years.
"In 2021…we have more and more preclinical and observational data, looking specifically at the risks and benefits of cannabis and cannabinoids in treating both core and coexisting conditions."
A dozen new studies looked at cannabis' benefits for autism, making 2021 a great year of progress.
Cannabis decreased biomarkers of harms
This November, Dr. Bonni Goldstein published new research showing cannabis cut levels of biomarkers for nerve-swelling, aggressiveness, and pain. Autistic patients' abnormally high biomarkers came back into normal ranges after a year of treatment, Dr. Goldstein concludes.
These shifts in biomarkers correlated to improved behavior, according to reports from parents of autistic patients.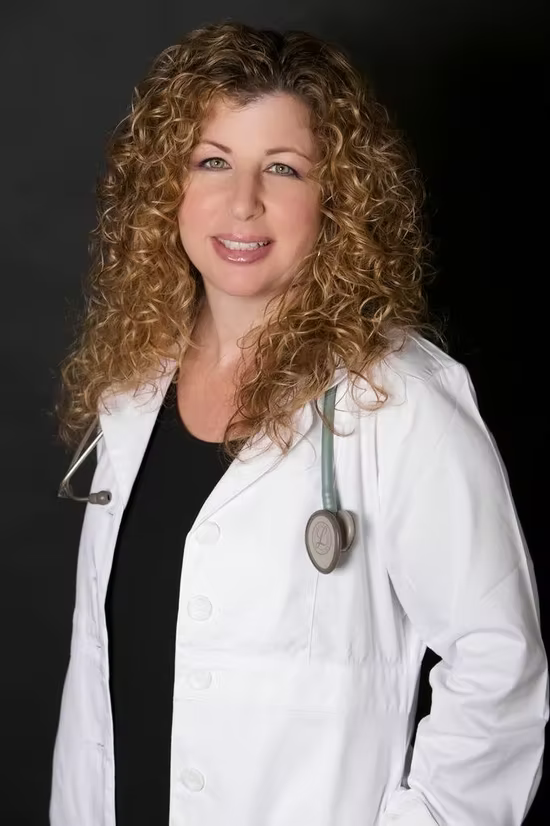 Dr. Goldstein says these biomarker tests could help measure the effectiveness of cannabinoid treatments for autism.
2022 promises to see even more advances in our understanding of how to treat autism. For some of the estimated 75 million people with ASD in the world—the answers could be life-changing.
Cannabinoids for autism—Key research
Source: Leafly (Emily Earlenbaugh)