With their domestic market blazing, Canadian cannabis companies see high growth potential in Europe, where medical marijuana patients may top 5 million.
Germany is struggling to meet domestic demand for medical marijuana, ever since it was legalized 18 months ago. That's attracted the attention of Canada's burgeoning cannabis industry.
"From sales, Germany could have bigger market significance than Canada one day," says Vic Neufeld, the CEO of Aphria, one of Canada's top cannabis producers. Business is currently blazing in Canada, where recreational marijuana was legalized last month. But Aphria and its competitors see room for more growth, and they'd love to get a piece of Europe's therapeutic market.
First Germany, then Europe
A number of leading firms were making connections at the Canadian Cannabis Capital Markets Conference in Frankfurt this week. They're hoping other European nations follow Germany's lead. So far, Denmark, Italy and Lithuania have legalized medicinal marijuana, and doctors can prescribe it in Britain starting today. Both the Netherlands and Spain have decriminalized recreational use.
Currently, Germany's weed shortage is exacerbated by the fact that all of its medical marijuana is imported from Canada or the Netherlands. On top of this, the federal process to grant licenses for domestic cannabis production was halted this spring after a number of legal challenges. Though a rebooted tendering process ends this month, it seems unlikely that the first harvests will happen in 2019.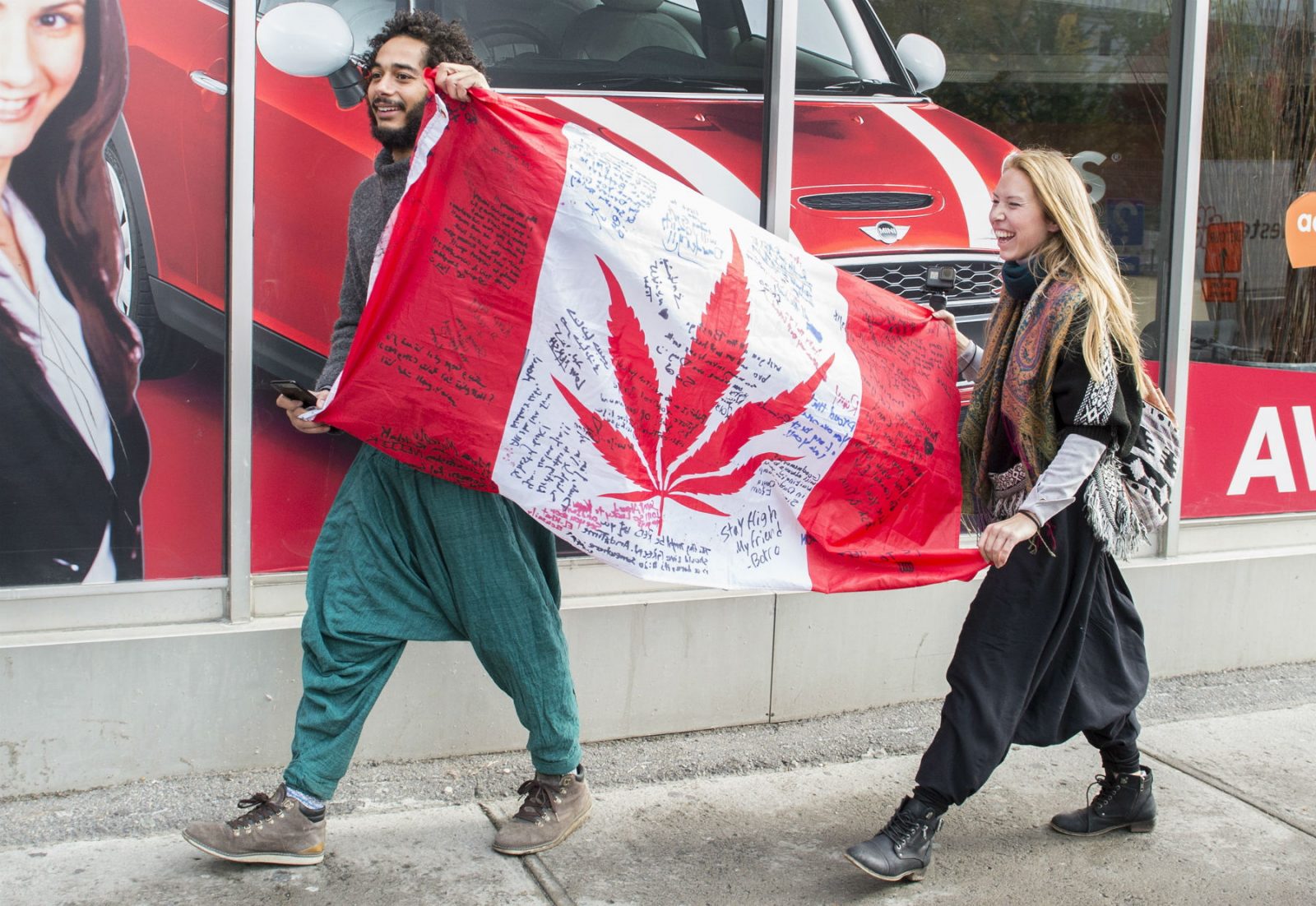 Smoke 'em if you got 'em
Investors in Canadian cannabis companies see huge potential for growth in Europe, with gross margins of 60 to 70 percent. Annual sales have already reached tens of millions of Canadian dollars, but valuations have topped C$10 billion ($7.6 billion, €6.7 billion) for two companies, Canopy Growth and Tilray.
However, many top firms are still recording losses because of the high costs of expansion. Companies also require a quality certification in order to sell cannabis products in the European Union, which Aurora, Tilray, Cronos and Canopy Growth already have.
Canopy Growth entered the German market by acquiring Spektrum Cannabis in 2016, becoming the first German company permitted to import medicinal marijuana from Canada. Canopy's European office now has 60 employees based in Frankfurt, and the company expects that number to rise to 500 by the end of 2019.
So far, an estimated 40,000 patients were prescribed marijuana by doctors in Germany. The industry estimates that number could eventually climb to 1 million, and to 5 million total across the EU. With the annual cost of therapy between €4,500 and €30,000, it's potentially a multibillion-euro market.
To get ready, Canadian companies are building out their capacity across the continent. Aurora is building a 9-hectare growing site in Denmark. Aphria is partnering with flower grower Schroll for a similarly sized farm there and considering Portugal as another growing site. Canopy Growth already has a production outfit in Denmark and a partner in Spain. All of the firms have applied for licenses to grow medical marijuana in Germany.
Another Canadian company, Wayland Group, is currently growing 170 hectares of hemp, a variety of cannabis used for industrial purposes, near Dresden. It hopes to get approval from Germany to grow medical bud, expand to 1,000 hectares and invest €25 million by 2020. Until then, it will continue importing marijuana from Canada. A partnership with Cannamedical Pharma in Cologne promises to bring in at least 9,000 kilograms (19,842 pounds) of marijuana over the next three years.
Source: Handelsblatt Global